Monday, May 21st, 2007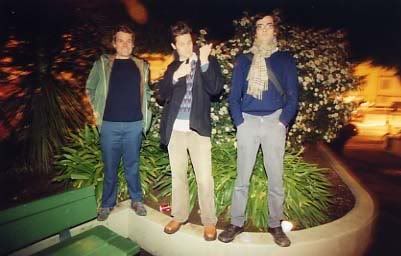 Get a load of Caesura's kindly sonic wrath. A 99 cent bin find turned into a fantastic discovery. I picked up this San Fran trio's More Specific Less Pacific on a whim and was richly rewarded. The first track, "For Staged Encore", let me know immediately that these duders were not fucking around. The album has its low points but I highly recommend it to anyone who enjoys having their asses handed to them (musically). Later on the same album is "Gesture", an insistent song with an achingly gorgeous chorus and finale.
Eager for more, I stalked the band's (now defunct) website for word of their next release. Once Wallpaper The Witness came out, I snatched it up and got pummeled once again. An even more intense record with staccato drumbeats, precise basslines, and a wall of guitar. Vocally and lyrically, the band keeps things very minimal but always well-placed. This is especially true on "Sluts":
"Shout outs for sluts
Kissy kissy
Shout out shout out
Sluts sluts"
My final offering of Caesura to you, good people, is "Into Camoflage". Now I know it's not the best track on the album but be sure to hang on for the last minute and a half of this track. Holy shit, this makes me feel like someone just smeared sunset under my eyelids.
Dear Caesura boys,
Please record more albums.
Love,
Richard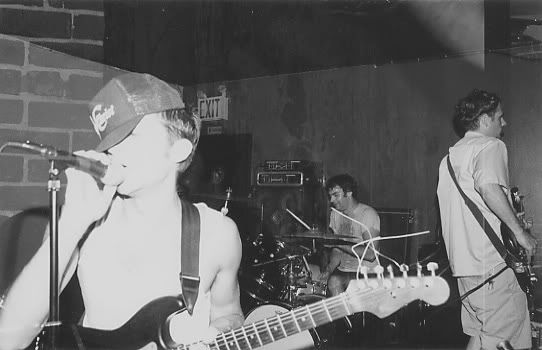 Brad Purvis - Bass
Evan Rehill - Guitar, voice
Mike Shoun - Drums
From More Specific Less Pacific
For Staged Encore
From Wallpaper The Witness
Get Caesura albums here: