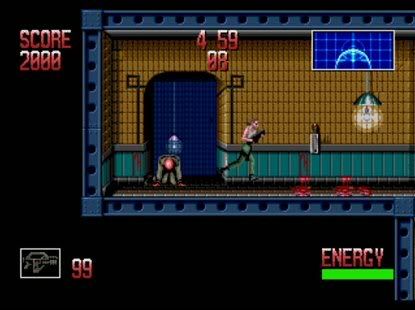 I had such a great time writing about my best and worst theater experiences that I thought I would come back and share some more of the worst (and the best). The more I write about the worst of these cinematic moments, the more I realize what an obnoxious bastard I was at the theaters for many years. Sorry about that everybody. I swear I have reformed and you won't be hearing me talking shit or being an idiot no matter how bad a movie is.
———
More of the Best
Alien 3 (1992)
My mom dropped my friend Vick and I off at the theaters (Jupiter, Florida) on a beautiful Saturday afternoon. It was just before the end of the school year and our spirits were pretty high. Neither of us had any clue what the new Alien film was like but we couldn't wait to see it. So yeah, holy shit, we were totally caught off guard.
Instantly, my most beloved characters from the first film were killed off before even showing up onscreen. Then the most grim and depressing of the Alien movies got moving. Alien 3 is totally depressing and a very bizarre film. I had never seen anything quite like it. To this day, this is still my favorite of the series.
What makes this experience so great is my friend Vick. Despite being from different countries (he was born in India), we were both 15 years old and both shared a bizarre sense of humor. Anyway, in a very harrowing scene, Ripley is attacked by a group of prisoners but they are not trying to kill her. Oh no, these guys have been without the comforts of a woman far too long and decide to rape her. Before they can, Charles S. Dutton shows up and beats the shit out of these dudes.
So why were we laughing hysterically at this scene? Is it the fact that nobody pierced Ripley? Were we so relieved that the day was saved that we couldn't contain our joy? Not at all. For some reason, the "leader" of the rapists, just before violating Sigorney Weaver's character, puts on his goggles, and makes this odd face like he's about to do a back-flip or something. Despite the obviously serious tone of this scene, Vick and I were in stitches. For days after we saw the film, Vick would imitate this rapist's trademark move and then do a booty humping gesture that was Oscar-worthy.
Freddy's Dead: The Final Nightmare (1991)
By the time I was 15, I was pretty much obsessed with Freddy Krueger. My sister Lorae and her boyfriend had introduced me to Nightmare on Elm Street when it first came out on video in around 1985. It was one of the most insane franchises in horror at the time and I had been a devoted fan (though it nearly threw me off with the abysmal 5th installment). Blame it on good marketing or something but my excitement for Freddy's Dead knew no bounds.
I was able to convince my parents to let me see this one (by myself since nobody wanted to see it with me). Freddy's Dead is by no means the best in the series but you couldn't have told me that. This was the greatest horror movie ever made as far as I was concerned. Plus, I was really psyched about the 3-D sequences. With my 3-D glasses clutched in hand, I eagerly awaited the signal to be given to put them on.
When the 3-Dness kicked in and the dream-worms (or whatever they were supposed to be) came slithering off the screen, something in the back of my mind told me that this was all garbage. But it was somehow totally great in the moment. This was the first time I'd seen a 3-D film on the big screen and it won me over despite the convoluted setup. The roller coaster had me and there was no backing out.
———
More of the Worst
Out of Africa (1985)
Somehow I ended up watching this crap with my parents. I was 9 years old and bored out of my dumb brain!!! This is not a movie for children. This may not be a movie for anyone at all. What the hell else was playing? Couldn't they have dumped me in some other theater? Oh wait, I just had a terrible thought. Did I want to see Out of Africa? Was this my own fault? Please God, don't let that be the case. All I can remember from this experience is Meryl Streep getting caught in a brier bush and me squirming around in my seat through the entire film.
Hamlet (2000)
I always call this 'Ethan Hawke's Hamlet' so people know which one I'm talking about. My friend Kelly Innes and I went to see this at Tampa Theater. Kelly claimed it was for class credit and I believed him. Things started out normally enough in this modernized Hamlet but we soon realized we were in great peril. In case you didn't know, this is a fucking piece of garbage. Standout scenes include "to be or not to be" in Blockbuster Video (below) and Hamlet's father's ghost materializing in front of a Diet Pepsi machine. There is also an array of boom mikes in the shot and other flubs.
As we made our way through this steaming pile, I started laughing and goofing off. Once Kelly started turning red with laughter and offering his own heckles, I began to get louder. When we heard that other people were starting to pick at the film, it was all over. After that, I think everyone was then trying to laugh the film off the screen. It didn't work but a good time was had by all.
Crash (1996)
Once again, the Tampa Theater screws me over. My friends Margarita Acevedo, Mike Fusco, Mike Jolley, Jeremy Krolak, and I went and caught David Cronenberg's adaptation of J.G. Ballard's book. Now I like Cronenberg but this is a terrible, terrible film. The theater was in complete silence during the film as everyone seemed to be completely enraptured by this SHOCKING and CONTROVERSIAL thing. All I could think of was, "Hey that dude just humped a scar on Rosanna Arquette's leg!"
So the film lets out and our gang is walking back to the car when Margarita blurts out something to the effect of "Wasn't that film beautiful!?". We all went completely bonkers and started giving her shit. The consensus of the dudes in our party was that that was a SHITTY MOVIE. We dogged Crash all the way to the car and Margarita was (understandably) pissed at us. I think we probably ragged on the film during the drive home too. I emailed Fusco and he says he vaguely remembers some scar-fucking jokes taking place that night.
Passenger 57 (1992)
It took me years to figure out this simple rule: Do not under any circumstances go to the theaters on Friday night. Breaking this rule in Jupiter, Florida is especially heinous. However, I was 16 years old and didn't give a shit because at that age, I was usually part of the ruckus. I believe I was there with my buddy Scott and we were less than impressed with this action-packed offering from tax evader Snipes.
I like to call this film 'Wesley's Wandering Boil'. First, I noticed that Snipes had a big pimple on his face. Then it disappears. Then it came back bigger than before. Then it is covered with a band aid. Then it disappears again. However, this was not what makes Passenger 57 such a sensational theater experience.
While my friend Scott and I were watching this film, my attention was drawn to some yelling on the other side of the theater. This guy sitting with his wife is turned around in his seat and is yelling at some hoodlums sitting behind him. In the blaring gunfire and explosions, I can't make out what he's saying. The teenage jerks behind the dude and his wife are very amused by this man yelling at them and are just kind of staring and smiling back.
Once that incident ended, I went back to not enjoying the film. Suddenly, more insanity erupted as the guy, pushed too far by the fuckheads, grabs one of the teenagers by the collar and drags him out of the auditorium. He kicks the door open, throws the kid out, and comes back to his seat receiving a wave of applause from the packed theater. About two minutes later, two police officers, the douchebag kid, and an usher come in and the guy is removed from the screening of Passenger 57 with his wife in tow.