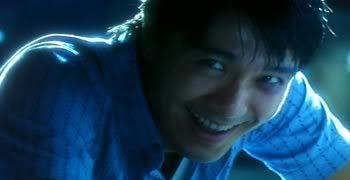 One of my favorite actors of late is Stephen Chow. He is easily one of the most consistently funny and charismatic comic actors alive today. I have about 20 of his films and even the worst of them (The Tricky Master) are still extremely entertaining. Hell, even my wife has a crush on him.
I was introduced to the world of Stephen Chow (as many Americans were) with Shaolin Soccer. The scene that completely blew me away and subsequently made me a Stephen Chow fan for life is the one where Mighty Steel Leg Sing (Chow) and Iron Head (Yut Fei Wong) perform their "Shaolin Kung-Fu is Great" song for a horrified audience in a nightclub.
From there I moved on to The God Of Cookery and I have yet to find a funnier Stephen Chow film. If this film doesn't make you laugh then don't ever watch another comedy (Chinese or otherwise) ever again! I've watched this many, many times and introduced this to as many folks as I can. This might just be the funniest movie ever made.
I love the tendency of his films to completely disrupt the narrative for the sake of comedy. There are several instances where moments which are clearly outtakes have been left in the movie. Shaolin Soccer, Forbidden City Cop, and The God Of Cookery all have takes where Chow or other actors completely crack up either at the dialogue or at the situation. In Forbidden City Cop, Chow looks at one of the actors who has been attacked by a supernatural Kung-Fu force and for just a few seconds, both actors start laughing at each other. I won't say that this technique would hold up with repeated use but in a film as silly as this one, it is absolutely perfect.
Of all of Chow's regular cast members, Ng Man Tat is my favorite. These two actors have an uncanny chemistry on film. The films Tricky Brains and Fight Back To School are the two best examples of this comedic duo's antics. Tat is also an incredible performer on his own. In Shaolin Soccer, when Fung finds out who betrayed him and ruined his soccer career is one of Tat's most powerful scenes. I feel a twinge of disappointment every time I notice that he isn't in the cast list of a Stephen Chow film.
I keep acquiring more and more Stephen Chow films and I am seldom disappointed. Some of the fantasy period pieces are a little rough. A Chinese Odyssey Parts1 and 2 are my least favorite of these. They are excellent films but just don't grab me. However, the comic scenes are always funny and Chow is oddly perfect as the Monkey King. It is difficult for me to resist over-hyping Stephen Chow movies for folks once I get rolling on the subject but I definitely feel that they're worth a look especially for fans of Asian cinema.
-Richard Of DM
My top 5:
1. God Of Cookery
2. Shaolin Soccer
3. King Of Comedy
4. Forbidden City Cop
5. Sixty Million Dollar Man
Rogues Gallery (familiar faces in the world of Stephen Chow):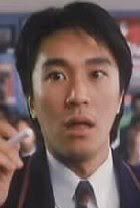 Stephen Chow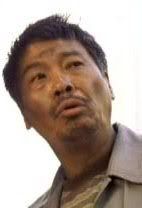 Ng Man Tat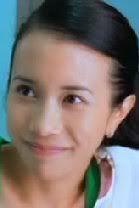 Karen Mok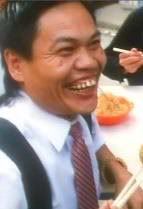 Bobby Yip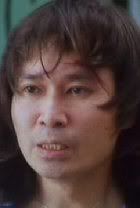 Lau Tats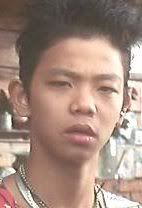 Lam Chi-Sin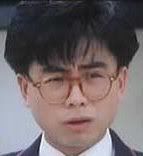 Gabriel Wong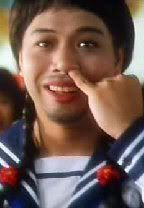 Kin-yan Lee
Links:
Kung Fu Cinema Stephen Chow Bio